Christmas in 10 days! How to get the most out of SMS marketing?
No time to waste, Christmas is here in 10 days! And how else to make the most of SMS marketing in these last days? We've put together some quick tips for you to use.
Last minute SMS marketing messages
For the days ahead, it's ideal to send out a message that informs customers about products they can purchase online without worrying about delivery. These are the various online vouchers, gift cards, courses, etc. that customers order, pay for and print in the comfort of their home.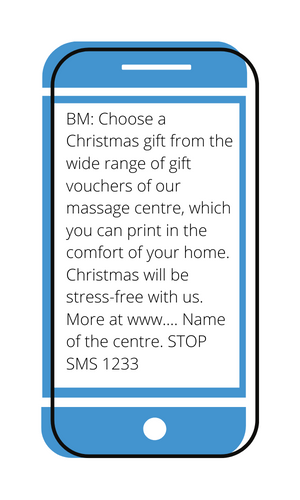 If your store also allows personal pickup at selected branches, let your customers know.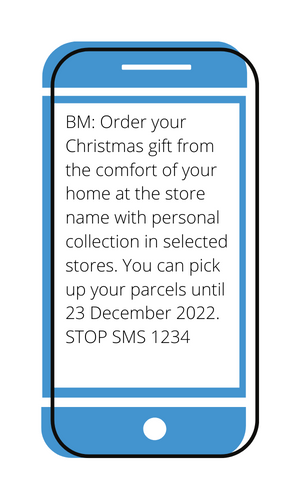 Some stores even allow and offer personal delivery to selected locations. Alternatively, if you are considering this service and can provide it, be sure to offer it to your customers. If you are indeed able to provide it in selected cities, be sure to inform only those customers in that location. Don't communicate it to your entire customer base and play around with segmentation. A client in Birmingham certainly won't appreciate you only offering personal delivery in London.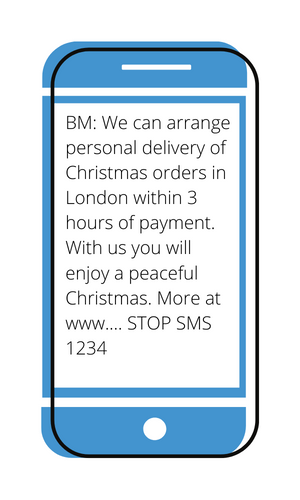 Thanks to these messages, you will be ahead of your competitors and you will attract the attention of your customers that it is not too late to buy Christmas presents from you. They can do everything from the comfort of their home and without any worries.
Guaranteed delivery by Christmas
You must be using various shipping companies to deliver your orders. However, they are very busy in the run-up to Christmas and it is important to take their Christmas delivery dates into account.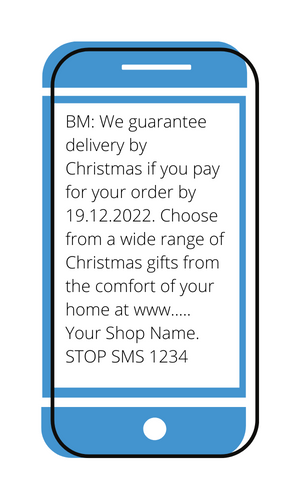 Don't wait, don't hesitate to send SMS messages to your customers with information about the delivery of Christmas orders by Christmas Eve. You don't need to come up with a complicated campaign, just one SMS message from GoSMS to effectively communicate this important message.