Nothing is lost! SMS templates for Christmas campaigns that will increase your sales
Christmas is fast approaching and if you want to take advantage of every opportunity to increase sales, include SMS messages in your communications. This will set you apart from your competitors and engage your customers. And know that success really does come when SMS messages have a 98% open rate and an 8x higher response rate than email messages.
We've put together a few SMS messages to inspire you on what such an effective campaign could look like.
Motivate them to visit your store
Motivate customers to visit your store. There can be a variety of motivations. We list the most attractive ones that customers hear.
For the first 500 customers of our new store we have prepared a valuable Christmas present.
For orders over 100 euro we have prepared a bonus gift for you.
When you make a purchase in our brick-and-mortar branch, show this SMS message with a special code and you will receive a 15% discount on your entire purchase from us.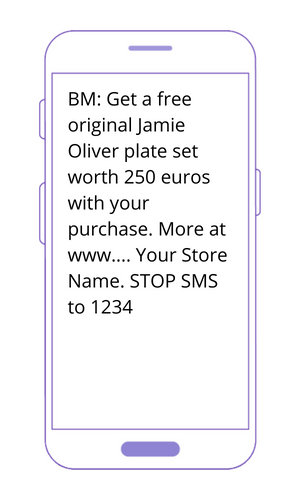 Focus on getting new potential customers
Prepare a themed Christmas competition that will make it very easy to communicate with your potential customers. This contest will make it very natural to expand your contact database with minimal effort.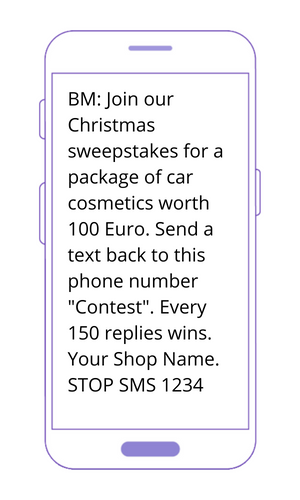 Loyalty pays off
Pamper your existing customers too and reward them for their loyalty to your brand. Send your most loyal ones an exclusive VIP Christmas offer, because a happy returning customer only costs you a third of what a new customer would cost you.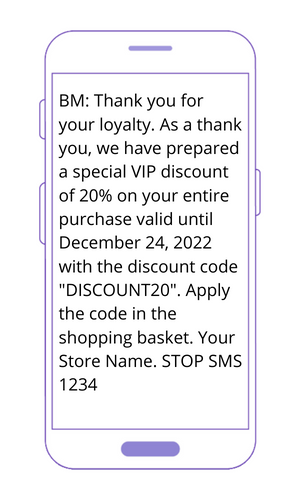 Tailored SMS messages
Sending a tailored SMS message to your customers is 37% more successful than a generic message. If you have the opportunity, segment your contacts and reach them with a tailored SMS message.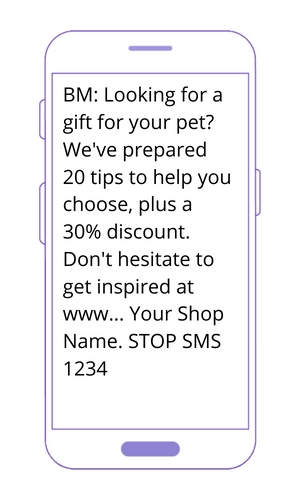 Inform them about the status of their shipment
Keep your customers in the loop, they love it. Keep them informed about when their gifts will arrive. That way they won't be unnecessarily stressed about their Christmas present not arriving on time.

Christmas is about good deeds
Christmas is also a time for good deeds among other things, offer your customers the opportunity to donate a percentage of their purchase to charity. Know that your customers will appreciate this step, they will appreciate a company that is not indifferent to the surrounding environment. Then, don't forget to spread the word about who the financial donations have helped on social media or your website.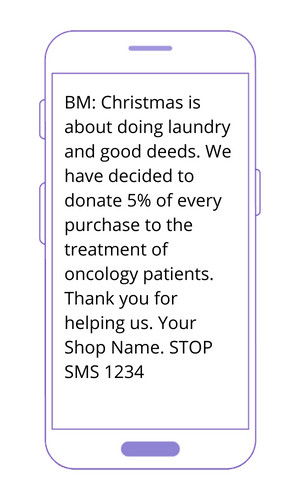 Added value to the purchase
Offer your customers added value to their purchase and deepen the relationship they have with you even further. For example, if a customer has purchased a hot air fryer from you, send them a text message with a link to interesting recipes on your website.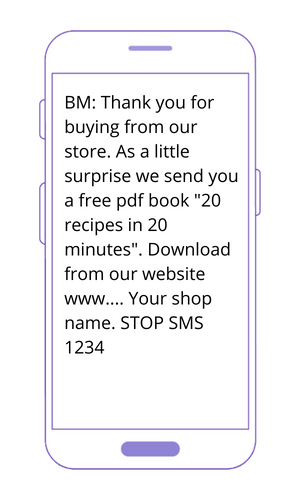 There are a number of ways to reach out to your customers via SMS during this period. Take this opportunity to send at least one SMS campaign to inform your customer about an interesting event or just wish them a happy holiday. The SMS message is ready in a moment and then you just need to send it to your customer database. In 15 minutes you are done. See for yourself in our GoSMS SMS gateway application.